Horseshoes & Hand Grenades Theatre creates and produces original theatre, ranging from new Canadian works to pieces from the international repertoire. We foster the development of our artists through collaborative processes exploring new forms of theatre practice. We educate and engage our audience through our artistic works as well as our community outreach programs.
Horseshoes & Hand Grenades Theatre is committed to the pillars of story, investigation, collaboration and risk. Never afraid to shine light into darkness, we create theatre that reveals the vulnerable heart and champions the brave idea.
About our Work
HHG Theatre is drawn to the overtly political and the intensely personal. We explore stories of violence, idealism, compassion, love, corruption and redemption, both within the individual and within community. We do this through a collaborative process that supports boldly imaginative concepts, process-supported risk-taking, arduously-developed texts, and a unique collaborative process that brings out the best of our artists. Our vision moving forward is to create and share these brief and startling theatrical moments, in order that we might contribute to the vital dialogue at the root of society: "What is becoming of our world? What is my role in it? What can I do about it?"
WHO WE ARE
Sean Devine – Artistic Director
Sean is the current Artistic Director of Horseshoes & Hand Grenades, as well as a company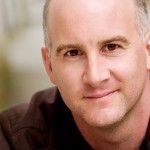 co-founder. Sean is a playwright, performer, director and theatre producer, and has been involved in most of HHG Theatre's productions. Sean directed the 2015 Ottawa productions of Re:Union (winner of the Prix Rideau Award for Best English Production, and nominated for a Best Director award) and Suit Up as part of SubDevision. Sean's first play Re:Union premiered in Vancouver in 2011, was published in 2013, and was presented by the 2015 Magnetic North Theatre Festival. Sean's second play Except in the Unlikely Event of War premiered in Vancouver in 2013. His new play Daisy was commissioned by NYC's Ensemble Studio Theatre, had a public reading in Toronto with Studio 180 Theatre, and will get its world premiere at ACT Theatre in Seattle in July 2016. Sean was recently commissioned to write When There's Nothing Left to Burn for the University of Lethbridge. Sean was playwright-in-residence at GCTC (Ottawa) in 2014/15.
Alexa Devine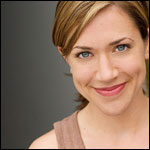 Alexa is an original co-Artistic Director and company co-founder. For Horseshoes & Hand Grenades Alexa performed in Re:Union (co-produced with Pacific Theatre), Palace of the End (co-produced with
Touchtstone Theatre), 4.48 Psychosis,
The Darling Family, and You Are Here. Current HHG projects include co-developing This Stays in the Room. Other Vancouver theatre credits include: The Last Days of Judas Iscariot (Pound
of Flesh/Pacific Theatre), Nanay (Urban Crawl/ PuSh Festival), Grace (Pacific Theatre), The Big League (Carousel Theatre), The Remittance Man (Sunshine Theatre), Melody, Mon Amour (Brownbike), Henry VIII and Cymbeline (Bardathon), and The Oresteia (Oresteia Project). Recent film/TV: Love Happens, Aliens in America, Helix and Traveler. Alexa is the recipient of three Jessie nominations and one award, and holds degrees from McGill University and Atlantic Theatre School in NYC.
Mindy Parfitt
Mindy is an original co-Artistic Director and company co-founder.  For Horseshoes & Hand Grenades Mindy is co-created and directed This Stays in the Room, directed Judith Thompson's Palace of the End (for which she won a Jessie Richardson Award for Best Director), Sarah Kane's 4.48 Psychosis and Daniel MacIvor's You Are Here. Recent directing credits include Armstrong's War (Arts Club Theatre). In Montreal, she founded Soulfishing Theatre for whom she directed and acted in several award winning productions. Mindy has worked across Canada with companies including, Centaur Theatre, Imago Theatre, Theatre Columbus, Studio 58, Bard on the Beach, Playwrights Theatre Centre and The PuSh Festival. She recently completed her MFA in directing at the University of British Columbia, where she directed her thesis production of Arms and the Man by Bernard Shaw in March 2010. Mindy has studied with internationally recognized acting and directing coaches and teachers from across Canada as well as at the LaMama Directors Intensive in Umbria, Italy. Mindy will be remounting This Stays in the Room as an independent production in February 2015, to coincide with the PuSh Performing Arts Festival.
Associate Artists
Kyle Ahluwalia
Lois Dawson
Alexa Devine
Sean Devine
John Doucet
Noah Drew
Vanessa Imeson
John Langs
Brad Long
Mindy Parfitt
Jess Preece
Jason H. Thompson
John Webber
History of Productions
Re:Union (2015)
Suit Up (2015)
This Stays in the Room (2014)
Except in the Unlikely Event of War (2013)
Re:Union (2011)
Palace of the End (2009)
4.48 Psychosis (2008)
The Darling Family (2005)
You Are Here (2004 & 2005)
Board Of Directors
David Bloom
Melanie Karin Brown
Kevin Waghorn
Tara Arnett
Catherine Ballachey
Marcus Youssef
Gail Davidson
Genevieve Fleming
Sean Devine
Gallery