Written by Sean Devine / Directed by John Langs
Premiere production July 8 – August 7, 2016. Produced by Seattle's ACT Theatre, in partnership with Horseshoes & Hand Grenades Theatre. Developed by the Icicle Creek New Play Festival, and commissioned by NYC's Epic Theatre Ensemble.
It's the Fall of 1964. Bloody turmoil over Civil Rights is spilling onto the streets. A fearful ideology is growing from the conservative right. The threat of nuclear war is palpable. And a little skirmish in the far-off nation of Vietnam just won't go away. With a Presidential election looming, a group of advertising men working for Lyndon Johnson unleash the most devastating political commercial ever conceived, the "Daisy ad". Based on true events, Daisy explores the moment in television history that launched the age of negative advertising, and forever changed how we elect our leaders. War was the objective. Peace was the bait. Everyone got duped.
The 1964 U.S. Presidential election between Democratic incumbent Lyndon Johnson and Republican rival Barry Goldwater produced one of the largest electoral landslides of the modern era. Many believe it was the direct and calculated result of a devastating television advertising campaign, which included the most famous political commercial of all time: "Peace, Little Girl – Daisy"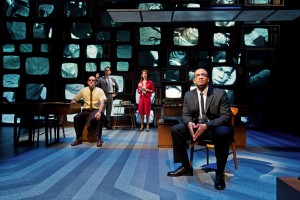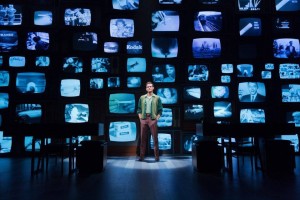 Press Reviews
Read our feature article in American Theatre magazine!
"Daisy is a story that, through history's unnerving tendency to repeat itself, resonates so deeply with our current moment that it should be required viewing for all registered voters." Seattle Weekly
"It's winning plays like this which can shine a spotlight helping us to find what's important." Broadway World
"What makes the play wonderful isn't its big themes and its digging for the root causes of political evil…but its more modest accomplishments as an embodiment of rational, civil discourse and technologically driven psychological manipulation. We want both…Isn't that the power of art?" Encore Arts Seattle
"Daisy serves as a piece of compelling, dramatic commentary on the 2016 Trump vs Clinton election." Seattle Stranger
"An eerie similarity to our current political race." Broadway World
Media Samples
The following files pertain to audio and video material referenced in the script for Daisy. Interested producers should still obtain rights and permissions as required.
"Come to Bufferin"