Nov 28 – Dec 3 at The Gladstone. Opening Night Nov 30. By Robert Schenkkan. Directed by Sean Devine. Starring Brad Long & Cassandre Mentor.
SCHEDULE HAS CHANGED – ONLY 7 PERFORMANCES
The Canadian premiere of a powerful, politically charged drama that couldn't be more timely, by one of America's top playwrights. It's 2019, and the Trump administration has carried out its campaign promise to round up and detain millions of illegal immigrants. Now, a history professor interviews a prison warden awaiting sentencing for carrying out the federal policy that has escalated into the unimaginable. Pulitzer Prize winner Robert Schenkkan's Building The Wall is a terrifying and gripping exploration of the nature of complicity, and of what happens if we let fear win. For tickets and showtimes, visit The Gladstone.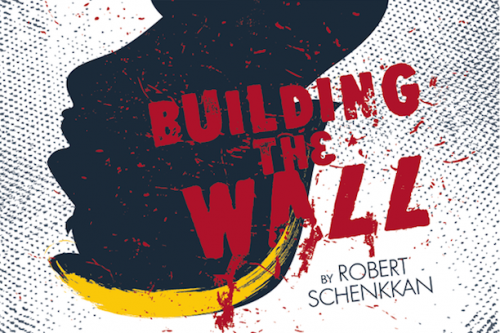 "Building the Wall should be seen and shuddered over."  LA Times
"Simmers with of-the-moment urgency, and logically illustrates, step by step, how fascism can gradually take root." Hollywood Reporter
This provocative new play is getting international productions across the US, Europe and Mexico, including an Off-Broadway New York City last May!
Read all about what compelled Robert Schenkkan to write Building The Wall in his recent interview with CBC's The Current.